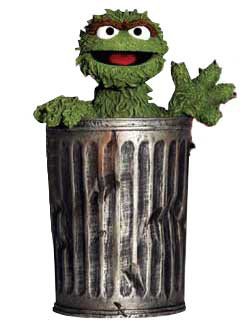 Two quick thoughts:
– Ellen Degeneres should've said "This is ironic that I'm the host, because my drag name is Oscar Brunch."
– When they started playing music to get her off the stage, Jennifer Hudson should have said "I AM TELLING YOU I'M NOT GOING!"



As an aside to the above, a commenter on Tom O'Neil's Golden Derby site called it when when they said "Actually, I think that's a pretty smart move for the studios to move Jennifer Hudson to the supporting actress category for Oscar consideration." Other commenters on that page were less forgiving ("i am sad that beyonce would allow jennifer to be pushed down into supporting actress, when infact, she is without a doubt the lead."), and sometimes incoherent ("ALL OF U GUYS ARE STUPID FOR HATING ON BEYONCE."). Clearly Supporting was the smart category. Did we really think she was going to beat Helen Mirren?
Also, what an unfortunate picture of Jennifer Holliday (above). Ouch.
Don't forget to watch the original Dreamgirl bring the house down. Nothing against Ms. Hudson, who said some nice things about Holliday in non-televised yakking about her win. Hey, every time a movie musical wins awards, we think that means Hollywood is one step closer to making Who Is Wilford Brimley? into a film.