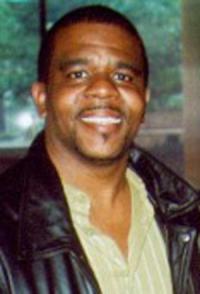 The namesake of one of the greatest comedians of all time will make his NYC Theatrical Debut… in a show called BEST LITTLE CRACKHOUSE IN PHILLY (photo below is from the show). As the description says "Pretty Woman meets Best Little Whorehouse — and gives new meaning to hoedown!". Hey, everyone's got to start somewhere. We love it when celebrities, and even celebrity offspring, do off-off theater. Makes us proud.
Lots more events happening at Downeast Arts Center including something called "THE INTERNATIONAL CRINGE FESTIVAL" (love that name!); see below for the full press release or visit NYArtists.org.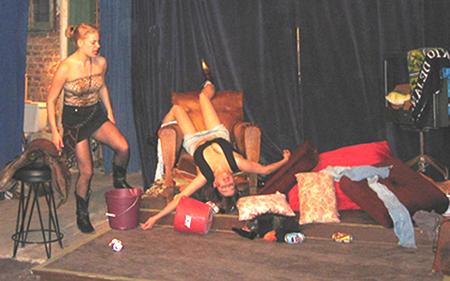 BREAKING NEWS!!!

RICHARD PRYOR, JR., MAKES NY THEATRICAL DEBUT IN

"BEST LITTLE CRACKHOUSE IN PHILLY"

at

Downeast Arts Center

Intermission entertainment by

Master Lee & the Artstars: Local celeb comedy-storytellers

Zero Boy, Sue Ball, Mr. Patrick, The Red Bastard, and more…

Every night a surprise

Get your red hot tickets now for…

THE INTERNATIONAL CRINGE FESTIVAL's

"BEST IN FEST"
(Naughty Bits from the Bad Musicals Festival)

July 27-August 19
Thursdays-Fridays-Saturdays @ 8 p.m.

"I laughed till I plotzed!"
"I've never been so offended and loved it so much!"
"Better than Broadway!!!"

Cable TV's "HI DRAMA" said:
"We urge you to RUSH down and SEE THESE SHOWS! —
especially "Best Little Crackhouse in Philly"
Showbiz Review Show – Channel 57

NEW YORK MAGAZINE
INTELLIGENCER SECTION, "IT HAPPENS THIS WEEK"

NEW YORK TIMES ARTS & LEISURE, PAGE 4
"SMALL THINGS COME IN GOOD PACKAGES"

Come see these sidesplitting shows:

"LOVE.COM"

Large Marge meets Leonard the Nerd in cyberspace. Inspired by A Confederacy of Dunces, they run off to meet in New Orleans… but as Paris in lingerie and Fabio in leather.

"THE SOUND OF WIZARDS"

G Dubya meets Osama Vin Labia where the red brick meets the yellow brick road. They run into Nan the Nun (with a cartload of kids in lederhosen) and Dotty, a drugged-out, over-the-hill hippie looking for Woodstock. Meanwhile, Barbara Bush has been turned into… oh well, we'll save that for a surprise!

And, winner of this year's Golden Pineapple…
"BEST LITTLE CRACKHOUSE IN PHILLY"
(Or, Crackwhore… the Musical!)

Just as it sounds: Pretty Woman meets Best Little Whorehouse — and gives new meaning to hoedown!

$20 at door; $15 advance purchase/seniors/students

Online tix available at:

212-352-3101 or 1-866-811-4111 and www.theatermania.com

For more information on all events: 212-242-6036 (office), 212-228-2886 (arts center), Nyartunltd@aol.com, or visit www.NYartists.org.
Of course, you're also welcome to stop in and see us even when there are no events. Make it soon!

For further info on the company and all our events: www.NYartists.org.

Downeast Arts Center
203 Avenue A between 12th & 13th Streets
East Village, Manhattan
Phone: 212-228-2886

Closest train: L crosstown to 1st Avenue/14th Street, walk east one block and south on Avenue A 1 1/2 blocks. Or, take east side trains to Union Square/14th Street and walk east and south from there. All crosstown buses on 14th Street stop at the corner of Avenue A.