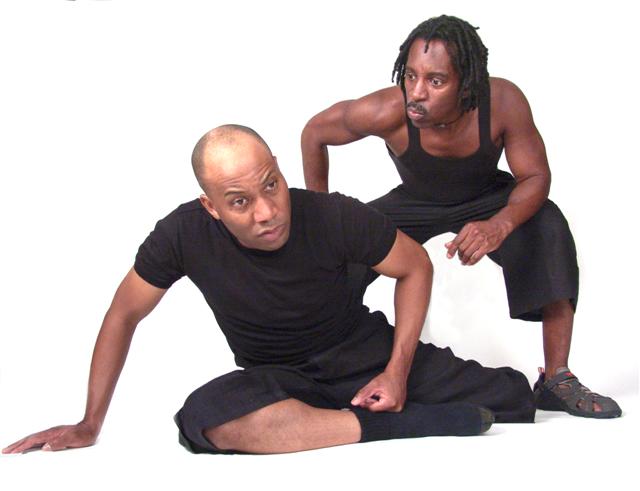 'The Pool With Five Porches'
FringeNYC
Ticket and venue info
review by Naneh Israelyan
An ambitious play on the idea of miracles, The Pool With Five Porches is as delicate with significance as it is rough with its aggressive characters and fuming dialogue. Regardless, playwright Peter Zablotsky succeeds in maintaining a fantastic balance between the play's hotheaded, stern personalities and their more or less softer demeanor learning to compromise in order to bring each other to their final destination: the miracle pool.

It is said that the miracle pool stirs, on an unexpected schedule, once an angel descends from the heavens and grants the first person to enter the pool the miracle of being healed. One man, weakened by his futile legs and who has waited by the pool for four long years, is cut in line by another man whose deceased wife and child has left him feeling intense grief since their death. At first, the crippled man is stubbornly unwilling to give up or share his spot for the other stronger man, but as time progresses, the two men build a mutual relationship—taking turns sleeping and even earning money by selling hand-made leather belts.
The cynicism of the crippled and the keen optimism of the stronger man go hand in hand; however, the characters embrace each other as quickly as one man cuts the other in line. We dive into their stories of parallel grief before either can build trust, leaving both men eager for each others company yet continuously overwrought and irritated by the other.
Even though the material is neither particularly rational nor consistent, both men execute a lively performance, teaching that the essence of finding a cure does not lie within the comforting notion that one day a miracle will arise, but it is in fact found within one's determination and willpower to take their own initiative to change.
It is unclear, though, how the mutual reliance may work between one man and the other. While many wait for the pool to stir, only the first person to reach the pool is healed; nonetheless, the two men still save each other's spot and take turns supervising the pool. Hence, whether the two men are there for each other or for themselves is quite vague for neither weak man nor strong man seems to know. Further, there is no indication of time or place, which unfortunately adds to the uncertainty of the play.
Many of these flaws would not have been half as obvious if each sentence that the actors bawled was not an over-the-top, raucous announcement with the wine bottle slamming the ground ferociously at each pause. But all in all, The Pool With Five Porches, with minor inconsistencies and annoyances, pulls through as a vigorous attempt to tackle the issue of healing and which miracles, if any, actually count.