September 13, 2006
Click each little pic to see the big one.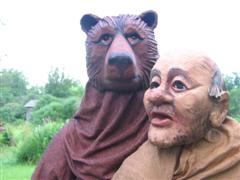 Pictured: King Pepin with the infant Valentyne. Photo by Ralph Lee.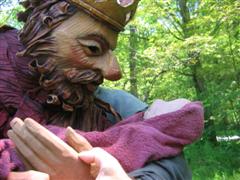 Pictured: Hauffrey and Henry. Photo by Ralph Lee.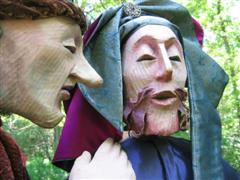 Pictured: the bear and the poor man. Photo by Casey Compton.
Here are some pics from 'Valentyne and Orson' which we wrote about yesterday. Today, the New York Times review came out. Coincidence? We think not.
Lil' teeny pics below, larger sized shots on this page. Get ticket info here.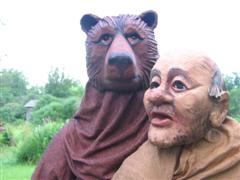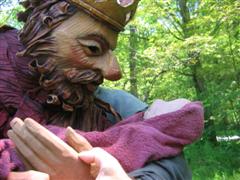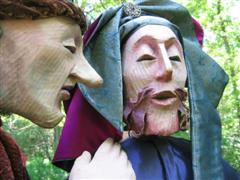 September 12, 2006
This show has nothing to do with Mork & Mindy, although it does make us wonder if maybe, just maybe, the creators of that first irritating Robin Williams character were really well-read. But we kind of doubt it. Last weekend for this one, and it's in the outdoor garden at St. John the Divine, which is a damn nice place to spend a little time. Only $10, $5 for students and seniors. Plus there are puppets. Why haven't you bought tickets yet? September 15, 16, 17.
LAST WEEKEND FOR RALPH LEE'S METTAWEE RIVER THEATRE COMPANY IN 'THE HISTORY OF VALENTYNE AND ORSON'

Fri/Sat/Sun, Sept. 15/16/17 at 7:30 PM (running time: one hour and 10 minutes)
Outdoor Garden of St. John the Divine, 111th Street & Amsterdam
Tickets: $10 for adults: $5 for children & seniors
Information: 212/929-4777
(more…)